You may think that you need a lot of money to landscape your backyard, but that's not always the case. There are many ways to create an attractive and functional outdoor space on a budget.
Here are seven affordable backyard landscaping ideas to get you started including using mulch, planting trees, and creating a focal point. Our team has taken the time to put this list together for homeowners so that everyone can have a budget friendly backyard landscape. Read on to make your landscape dreams a reality with affordable landscape design ideas.
1. Use mulch to your advantage
Mulch is a great way to add color and texture to your landscape without breaking the bank. It can also help to suppress weeds and keep your plants healthy. Furthermore, mulch can provide essential nutrients to your plants as it breaks down over time.
2. Create a focal point
An eye-catching focal point will make your backyard more inviting and visually appealing. It doesn't have to be expensive - a simple water feature, sculpture, or garden bed with bright flowers can do the trick. You might also want to consider lighting as part of your focal point to make it stand out at night.
3. Incorporate hardscaping
Hardscaping refers to the use of non-plant materials in your landscape design. This can include things like pavers, stone walls, or concrete pads. Hardscaping can add both function and aesthetic appeal to your backyard. For example, you might use pavers to create a small walkway or if you're feeling ambitious, a patio. Having a hardscape feature can also help to define different areas of your backyard and make it feel more spacious.
4. Plant trees
Trees can provide much-needed shade in the summer, help to cool your home, and improve air quality. They also add value to your property. While larger trees may be more expensive, there are many smaller varieties that are very affordable. Just be sure to do your research before planting so that you choose a species that is well-suited to your climate and soil type. Most nurseries can help you with this.
5. Use annuals and perennials
Annuals and perennials are a great way to add color and interest to your landscape design without having to spend a lot of money. You can find these plants at most nurseries and garden centers. Just be sure to pay attention to the planting instructions so that you choose varieties that are appropriate for your climate.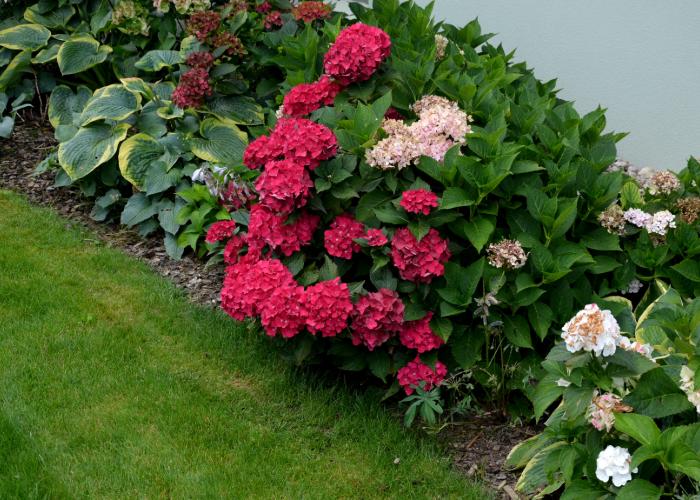 6. Get creative with containers
If you don't have a lot of space, or if you're looking for a more temporary solution, consider using containers. You can plant almost anything in a container, from vegetables to flowers. And, if you get tired of one arrangement, you can always change it up. Containers can also be a great way to add color and interest to your landscape.
7. Don't forget about lighting
Proper lighting can make all the difference in your backyard. It can create a inviting space to entertain guests or simply provide you with a place to relax after a long day. There are many affordable options when it comes to outdoor lighting, so you don't have to spend a lot of money to get the look you want.
With a little creativity and effort, you can create a beautiful and affordable backyard landscape that you and your family will enjoy for years to come.
What is the cheapest way to landscape a backyard?
One of the cheapest ways to landscape a backyard is by planting shrubs and trees or adding mulch to the flower beds. You can also add a garden bed or rock garden to spruce up the yard without breaking the bank.
How much should I budget for backyard landscape design?
The cost of backyard landscaping varies depending on the size and scope of the project. You can expect to pay anywhere from $500 to $10,000 or more for a complete makeover. However, there are many affordable options available that can still provide a beautiful and stylish outdoor space.
How do I renovate my backyard on a budget?
There are a few ways to renovate your backyard on a budget. One way is to do it yourself. You can also hire a contractor, or use a landscaping service. No matter which method you choose, be sure to plan ahead and budget accordingly.
If you're doing the work yourself, be sure to shop around for the best deals on materials. You may also be able to find some used materials that will work just as well as new. Be creative and resourceful, and your backyard renovation will be a success.
If you're hiring a contractor, be sure to get several estimates before making a final decision. Also, be sure to ask for references and check them out. Be sure you're comfortable with the contractor before signing any contracts.
Finally, if you're using a landscaping service, be sure to ask about their prices and services. Make sure you understand what is included in their price. Also, be sure to ask about any discounts that may be available. With a little research, you can find an affordable backyard landscaping design that will suit your needs and budget.
How can I landscape my yard without grass?
It is possible to landscape your yard without grass, though it may require a bit more effort. One option is to install gravel or other natural materials as a ground cover. Alternatively, you could use artificial turf or ground covers like ivy or vinca. Whichever option you choose, be sure to plan ahead and budget accordingly, as these materials can be costly.
Another option for landscaping without grass is to create garden beds filled with native plants and other drought-tolerant species. This type of landscape is not only beautiful, but it also requires less water and maintenance than a traditional lawn. If you live in an area with a lot of sun, consider planting cacti or succulents, which are well adapted to dry conditions. For a more lush look, install drought-tolerant grasses or ground covers like Sedum.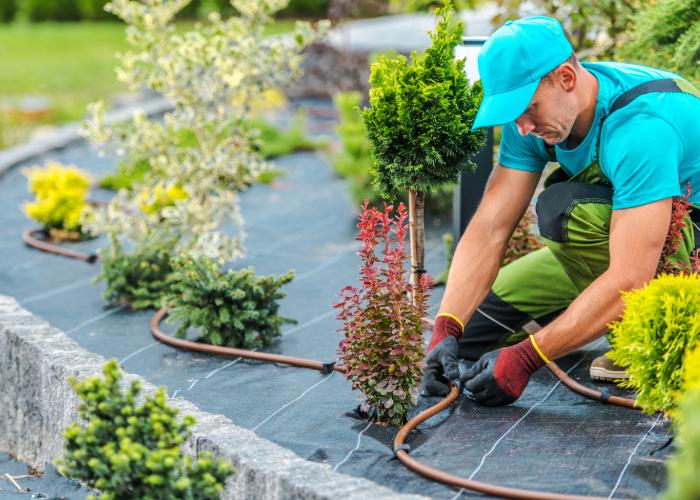 Affordable Landscape Design is a Must!
There are many affordable backyard landscaping ideas that can help to improve the look and feel of your outdoor space on a budget. From adding plants and flowers, to installing a patio or seating area, there are plenty of ways to make your backyard more inviting and enjoyable. By considering your needs and preferences, as well as your budget, you can create a backyard that you and your family will love spending time in. With a little creativity and effort, you can have an attractive and affordable backyard that you can enjoy for years to come. Or, maybe you don't want to deal with the design process and would rather have expert designers do the work for you. If that's the case, call our team at Sarasota Landscaping & Design to schedule your landscaping services!